Jacques Marie Mage Challenger – Blue & Noir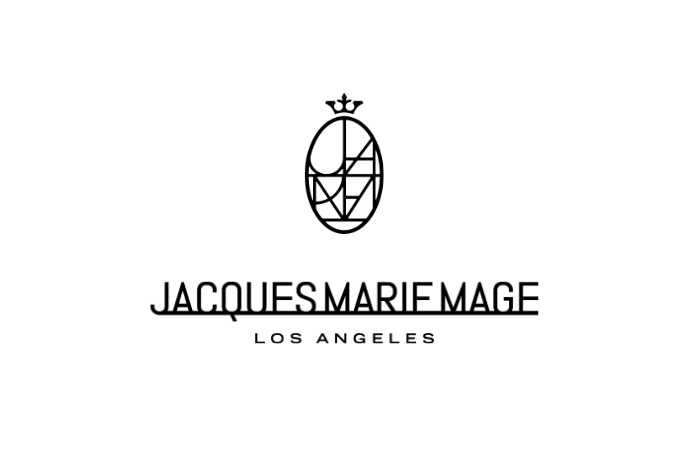 Jacques Marie Mage Challenger – Blue & Noir
€710,74 excl. VAT (outside E.U.)€860,00 inc. Vat (within E.U.)
traduit en francais : Barrel down the Boulevard in early-'70s-inspired eyewear boldly engineered for muscles and speed. A sophisticated spectacle of the highest trim, large and luxurious dimensions are crafted with sleek lines and sculptural volumes that evoke the chiseled physique of a muscle car classic.
Model
Noir with Azure lens
Pre Order
Shipping through DHL Express at reduced rate
Description
Discover the Jacques Marie Mage Challenger sunglasses in Blue & Black, a true work of art for your eyes!
Quality Material
The 10mm black acetate frame provides a sturdy and elegant foundation, while the custom double-laminated acetate temples feature precious metal elements in a rich dark gold tone, enhancing the glasses' craftsmanship. Skilled artisans in Japan handcraft these glasses, a testament to their exceptional skill.
Jacques Marie Mage Challenger: Timeless '70s Style
Drawing inspiration from the elegant and powerful navigators of the 1970s, these glasses boast remarkable volumes and delicate wirecore temples adorned with distinctive engravings, evoking a bygone era while maintaining a contemporary appeal.
High-Quality Details
These glasses incorporate numerous high-quality details to enhance their aesthetics. A hidden temple adds an element of mystery, while a dark gold signature arrowhead front pin and custom wirecore with dark gold engraving contribute to their overall elegance.
Custom Hinge and Spur-Shaped Rivets
The custom dark gold hinge, secured by tension and adorned with spur-shaped rivets, provides these glasses with exceptional stability and durability.
3D Metal Cameo Logo
A 3D metal cameo logo in dark gold serves as the finishing touch, adding sophistication and authenticity.
Quality Lenses
Featuring 4th generation Azure CR39 lenses, these glasses offer an exceptional visual experience. They come with anti-reflective treatment on the back to reduce glare, and they provide 100% UV protection, ensuring your eyes are shielded from harmful sun rays.
Limited Production
These glasses represent a special edition with a production limited to only 200 pieces, making them an exclusive choice for those in search of elegance and rarity.
Unleash your inner daredevil and embrace the spirit of adventure with these vintage-inspired sunglasses. They not only pay homage to the iconic style of the 1970s but also offer modern comfort and UV protection. Elevate your look and make a statement wherever you go.
Plus, explore the diverse range of color options, including the striking black and gold Challenger and the vibrant green version. Each pair is a testament to craftsmanship and attention to detail, ensuring you stand out in style. Experience the fusion of nostalgia and contemporary design with Jacque Marie Mage Challenger.
Additional information
| | |
| --- | --- |
| Sizing | Wide |
| Measurements | Eye: 55 – Bridge: 18 – Temple: 145 |
| Acetate / Metal | Acetate |
| M/W/Mixed | Men, Mixed, Women |
| Type | Sunglasses |
Know more about face pairing and sizing
Réassurances
Garantie de retour Return warranty

Envoi sécurisé endéans les 48 heures Secured shipping within 48 Hours

Paiement 100% sécurisé Secured payment by Mollie

Contact direct si besoin Direct contact when needed

Envoi via Dhl Express à frais réduits Shipping through DHL Express at reduced rate